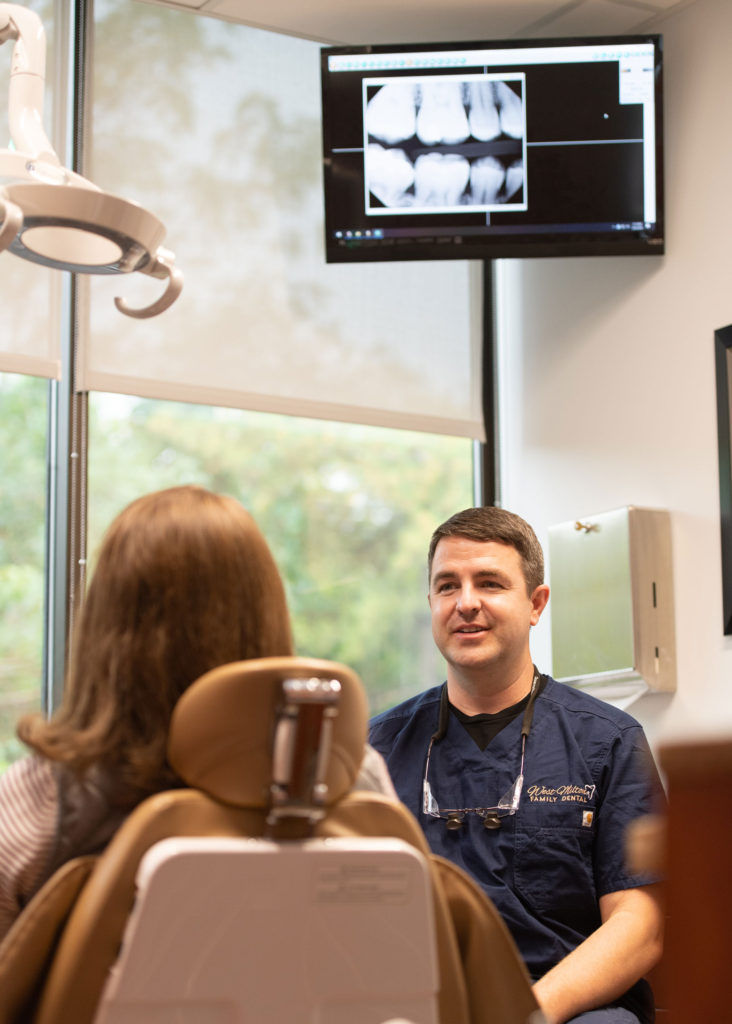 What is Invisalign?
Invisalign is a type of orthodontic treatment to straighten your teeth and reach a more confident, healthy smile. Invisalign is virtually invisible aligners that are custom made for your teeth. They work in a series of trays that gradually shift your teeth into place.
How is Invisalign used at West Milton Family Dental?
During a no-charge consultation, using a painless iTero Scanner, our assistant will take a fast and precise digital scan of your teeth to map a custom treatment plan just for you. Then, we will schedule for another no-charge visit to meet with Dr. Pierson to get a sneak peek at your new smile.
Upon acceptance of treatment, we will schedule you for an appointment to pick up your first set of aligners and review care instructions. You will then be scheduled every 6-8 weeks to receive a new set of aligners, make sure they fit well, confirm your teeth are slowly moving into their ideal positions and answer any questions you may have along the way.
At the end of treatment, once you have reached your goal of a great smile, we will use the same scanning process to make your custom Vivera retainers to avoid allowing the teeth to shift back to their original pre-treatment position.
I had always wanted straight teeth before I got married. I never had braces as a child. I knew I wanted Invisalign, so I consulted with Dr. Pierson at my cleaning. He said my particular case would take a little over six months. The entire process has been easy! From my first appointment with Cassidy, to my initial scan, to putting the buttons on, and wearing the trays – things have been a breeze. It took about a week to get accustomed to wearing them all the time and talking with them in, but it wasn't long before I forgot I was even wearing them. I started to notice changes very quickly and have been so happy with the results. Finally having straight teeth has been wonderful – thank you Dr. Pierson for giving me straight teeth for my wedding!